Dates
Succat Hallel has 2 intakes each year:
March 15th – June 15th
September 15th – December 15th

Housing
Succat Hallel offers housing and accomodations for all accepted applicants at the best possible prices. Early application submission is advised.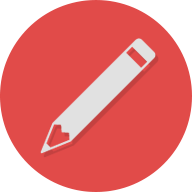 Apply
Begin your application process. (You may need to set aside some time to fill out all the required forms)
Application Form
Set apart, serving the Lord in Jerusalem!
COST: $2400 per person
God is raising up individuals from the nations to take a season of their lives and stand on the wall in the place of worship and intercession, here in "the city of the Great King". Succat Hallel offers a dynamic 3-month short term "Stand Program" designed to give you the opportunity to live in Jerusalem while you serve at Succat Hallel.
Weekly teachings offer a wealth of spiritual understanding on biblical topics such as (but not limited to): the biblical place of Israel, the restoration of the tabernacle of David, the Isaiah 19 highway and the history of the Jewish people. Some of the teachings include onsite "mobile prayer watches" to places such as the City of David, Nazareth, Jericho, Shiloh, Bethel, etc.
While serving on staff, interns participate with the full-time staff in a number of key ways. These include leading prayer watches and worship sets, helping worship teams and assisting in the general daily maintenance of the ministry. This program allows the individual the ability to cry out for God's desires and purposes in Israel while experiencing the day to day life of the nation He calls "The Apple of His Eye.